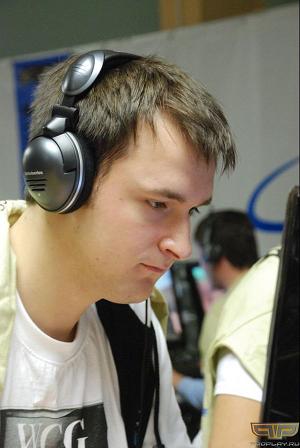 At last we bring to your attention the long-expected interview with the most famous Counter Strike player of the Russian team

EYEsports and the national team of Russia. As you have guessed, today the hero of our program is a cheerful and positive

Alexander "xek" Zubkov, who answered all important questions that have worried the local population for many months.
Tell me, for which team do you play and how long have you been playing for it?
Hello! Now I am playing for EYEsports within a year. Before I played also with the same people about 2 years ago, but under different names of teams (only one or two gamers were changed, and once I was changed).
At the end of December of the last year two players Xenitron and Dingo left EYEsports in Virtus.pro. What do you think about it?
So, they chose the team with the best conditions at that moment, including the fact, that we played with the last champions very badly; we didn't have motivation to train and to win. May be, every player made the same.
How successfully did Flatra и Edik enter the team after Vanya and Denis had left?
The situation was a little opposite. Flatra and edik were first to contact with eyesports managers and began to form the team. After ex they took me and redman. Everybody entered the team well, as we have known, and played with each other for a long time.