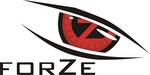 Official statement from forZe:
We have very strong players in

forZe line-up. Each of them is a person with their own priorities and the purposes. Also, there is a great age difference bettween players in the team. The only way to avoid conflicts in this situation was the opportunity to find the compromise. Unfortunately, we didn't manage to find this compromise.
After dissapointing perfomance on the ESWC Russian Quals, we made a decision to visit a European Tournament GameGune 2007. This perfomance should have been a check for a team before WCG. During the making decision of replacement major factors were not the game mistakes, but an irreconcilable disagreements inside of a team.
We have made a decision to replace two players. Viktor "Mosk" Moskvin and Vladimir "Tarlund" Perevolotskiy has left the team.
Ivan "F_1N" Kochugod and Alexey "Nova" Novikov has joined the team. Together we shall try not to make old mistakes and use all our knowledge and experience to achieve our purposes in future. New line-up has already started to practice on their traning base, which is located at the 4Game Game Center.

forZe now has the following line-up:
Boris "Snoop" Podvalshikov
Kirill "Pohmel" Bobrik
Andrey "XomA" Mironenko
Ivan "F_1N" Kochugov
Alexey "Nova" Novikov
Nikita "smb" Bokarev - management
ProPlay.ru wishes a best of luck to the new line-up!